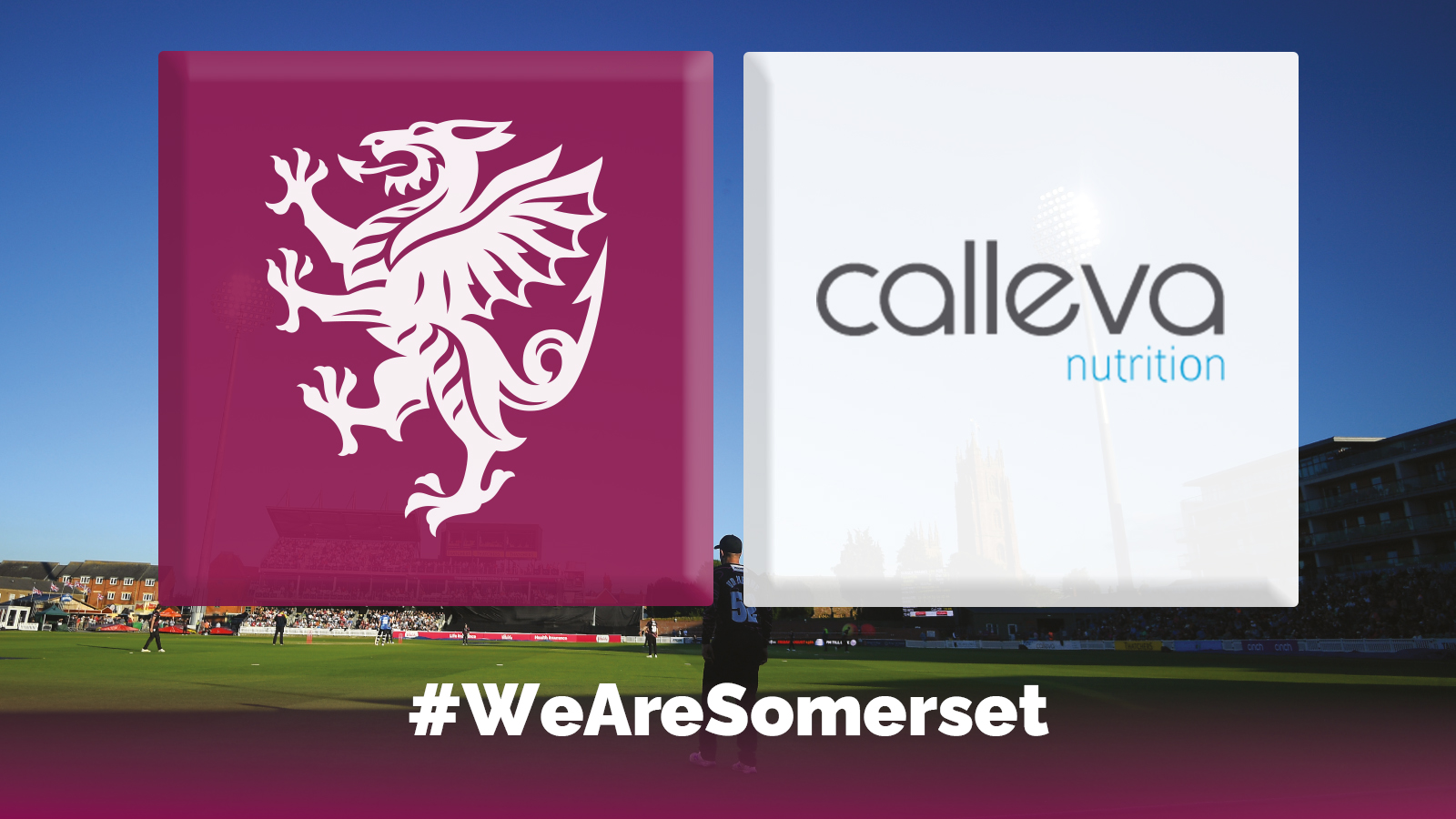 23 Feb

Somerset CCC Renew Partnership with Calleva Nutrition

Somerset County Cricket Club will once again be working in partnership with Calleva Nutrition in 2023.

At Calleva, we are proud to develop and manufacture safe, drug-free sports nutrition products for the Somerset squad.
Regarding the renewal of the partnership, SCCC Commercial Director, Caroline Herbert said: "We have been working alongside Clive Griffiths and his team for a number of years and they do a great job in providing the players with vital supplements which are an integral element of their training, playing and rehabilitation programmes.
"The carbohydrate gels and rehydration sachets enable to players to replenish vital nutrients, and the flavoured whey proteins are also popular with the playing staff.
"Clive established an outstanding working relationship with our former Head of Strength & Conditioning, Joel Tratt and I have no doubt that this partnership will flourish under the stewardship of his successor, Dave Beasley."
Calleva Founder Clive Griffiths said: "Calleva is proud to continue its close partnership with such a prestigious club as Somerset for a tenth successive year. The unique nutritional formulations, developed in close consultation with the Somerset Strength and Conditioning department specifically meet the demanding needs of professional cricketers. The real secret is making nutritional supplements taste so good that it is a pleasure to take them routinely."
To mark the latest phase in the partnership, we were proud to host Jason Kerr, Sonny Baker, Ned Leonard, Alfie Ogborne and Dave Beasley for a facility tour recently.
Here's to a successful season for SCCC!