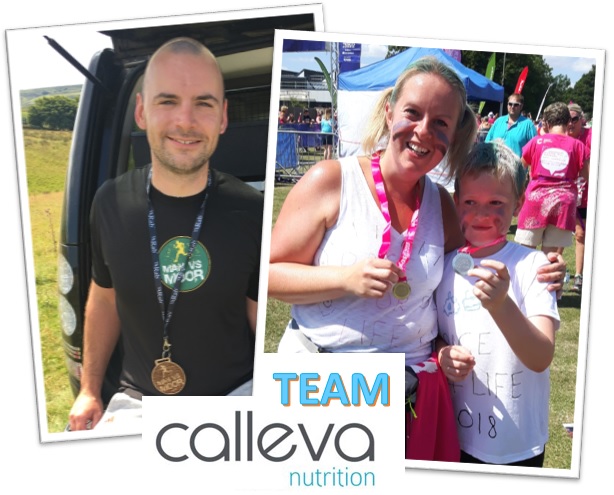 30 Jul

Calleva team take on sporty summer

The Calleva team have been out and about this summer taking part in various sporting pursuits, which given the current heat wave is no small achievement!

Emily Carter, a member of our sales office team, and her 9 year old son Henry took part in a Cancer research UK 5K race in June. Emily said "It was an emotional day and a worthwhile race to take part in. It felt super to be able to raise some money for this great cause and keep fit at the same time. For us, hydration was key on such a hot day, replenishing electrolytes is essential!"

Meanwhile Ed Ryle, Calleva's Director of Operations, took on "Man vs. Moor" –  a 10K adventure race through tough terrain up on the hills of Exmoor.

Ed said "This wasn't a race for the faint hearted and the distance doesn't really do justice to the agony of getting to the finish line! Sports nutrition is a key area of our end-to-end contract manufacturing business so it's great to get out in the field and 'use in anger' some of the products we make. This gives invaluable first hand knowledge on product efficacy and ease of use and adds credibility to our feedback and recommendations to customers."

Nice work Team Calleva !